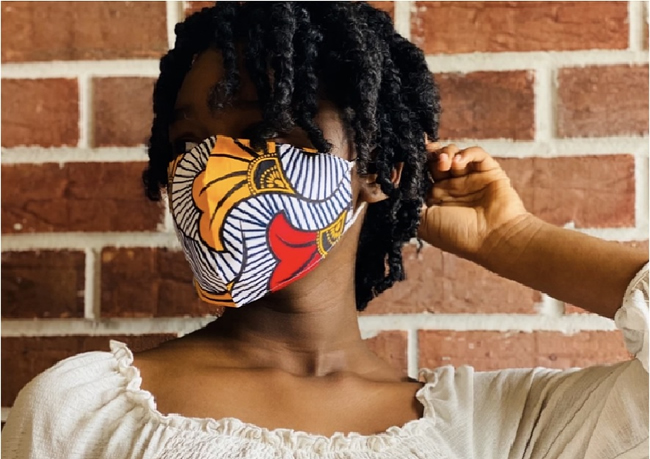 Wearing of masks has been made compulsory in Ghana.
Wear a mask, regularly wash your hands with soap and water, use a sanitizer and maintain a distance of 6 feet between yourself and others.
These have been preached since Ghana first recorded its first two cases of Covid- 19 in March 2020. Initially, it was quite difficult getting the public to adhere to these protocols, especially, the wearing of face masks.
However, the imposition of a partial lockdown and enforcement of laws by local authorities and the Police got a large number of the population adhering to the protocols.
That's not the case today, despite the presence of the delta strain, the most contagious variant. The Ghana Health Service says the non-adherence to the safety protocols is one of the causes of recent infections.
As of 21st July 2021, the country has recorded 817 deaths and 3,446 active cases.
The Health Service says the recent rise in the number of cases is of concern. This necessitated a strategic meeting of senior managers to address the issue.
In a statement released after the meeting, the total disregard for the safety protocols was one of the causes identified as gaps in the management of Covid-19 in Ghana. Health experts say a third wave of the pandemic is imminent in Ghana.
Delivering a speech during Tuesday's Eid celebration, President Akufo-Addo warned that, "we can only minimize its (Covid-19) health effects and avert a full-blown third wave if we continue to be responsible and adhere to the safety and hygiene protocols".
Research shows that wearing face masks cuts down the chances of transmitting and catching the virus. The Ghana Health Service has outlined some measures to deal with the disregard for protocols; Mobilization of opinion leaders, religious leaders, traditional leaders, key influencers etc.
These include; putting in place contextualized risk communication measures for locations such as schools, workplaces and establishing and enforcing adherence to Covid-19 safety protocols where appropriate.
The President and health authorities have used advocacy and education to get citizens to adhere to the protocols. But will employing these methods alone work and why has little enforcement been seen?
These are the questions begging for answers.