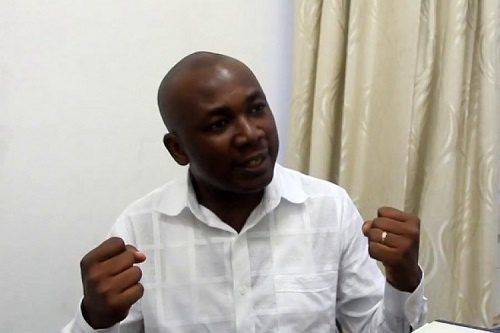 Economist and Finance Lecturer, Professor Godfred Bokpin, has attributed the increasing yield of Ghana's foreign bonds to the weak fundamentals of the economy
Bloomberg yesterday reported that Ghana's debt was moving deeper into distress as investors lose patience.
It added that the country's dollar bonds have slumped 10% in 10 days, moving deeper into distressed territory as investors judge that re-financing debt in the Eurobond market won't be an option when the Federal Reserve hikes rates and budget targets remain elusive.
Speaking in an interview with Israel Laryea on Joy Prime, Professor Bokpin said "it's not only what's happening in the international market. But when you look at the fundamentals of our economy, it looks a bit weaker than it was a couple of years ago. So it means that you're going into the international market with weak fundamentals underpinned by debt unsustainability, dwarfed revenue envelope".
To him, there isn't a clear sustainability path from the 2022 Budget and Economic policy in terms of addressing the rising debt and fiscal challenges within the economy.
"There is a risk, so investors are seeking greater protection from the perceived default by holding out for higher yields; and that is already reflecting from the secondary market where the premium has increased more than 10%. We're talking about in excess of more than 1,000 basis points."
He pointed out that increasing interest rates on the nation's foreign bonds could have implication on the stability of the local currency.
Increasing interest rates to have implication on cedi
"It could have implication for the stability of our currency. Again this whole thing is about confidence in your economy which can affect so many things, even Foreign Direct Investment into the country".
He pointed out taht the Electronic Transaction Levy (E-Levy) is a good tax measure that will rake in revenue, adding "it'll please investors, then it'll please you and I because the rising public debt signals some kind of uncertainty and some potential for government to increase taxes in order to reduce the debt."
He added that "because of the associated higher cost of servicing, it's also crowding out priority spending by government and that is from 2021. The biggest expenditure item on government budget is interest payments and if you look at how much we're setting aside for interest payment is huge and that is the difference between us the developed countries."
Continuing, the University of Ghana Don said "they're [advanced economies] equally borrowing and in fact if you look at how much the US has borrowed and other countries have borrowed as a results of COVID-19, it's so huge and the difference is that, the interest payments on their debt is very very low and therefore manageable",
However, he described the interest payment of Ghana as too high, depriving the economy critical investments from government.
"The interest payment on ours is so high and it's absorbing a higher percentage of our revenue and that is taking away our priority spending. So if you look at it in terms of debt to Gross Domestic Product ratio, and you even say it's 76%, it's not too worrying. But if you look at the associated servicing cost relative to the size of our revenue envelope then you know that it's not sustainable", he alluded.
Government to borrow ¢3.78bn in first quarter of 2022
Government will borrow ¢3.78 billion in the first quarter of this year, to finance part of the budget, its Issuance Calendar has revealed.
For the first three months of 2022, government plans to issue a gross amount of ¢24.5 billion, of which ¢20.7 billion is to rollover maturities.
This indicates that the government's debt level is not going to reduce anytime soon.
As usual, most of the funds to be mobilised will come from the 91-day Treasury bills, a move that has helped reduce foreign debt but rather crowded out the private sector from access to financing on the domestic market.
According to the data, the government will borrow as much as ¢11.3 billion of the 91-day T-bills during the period, higher than the previous quarter.