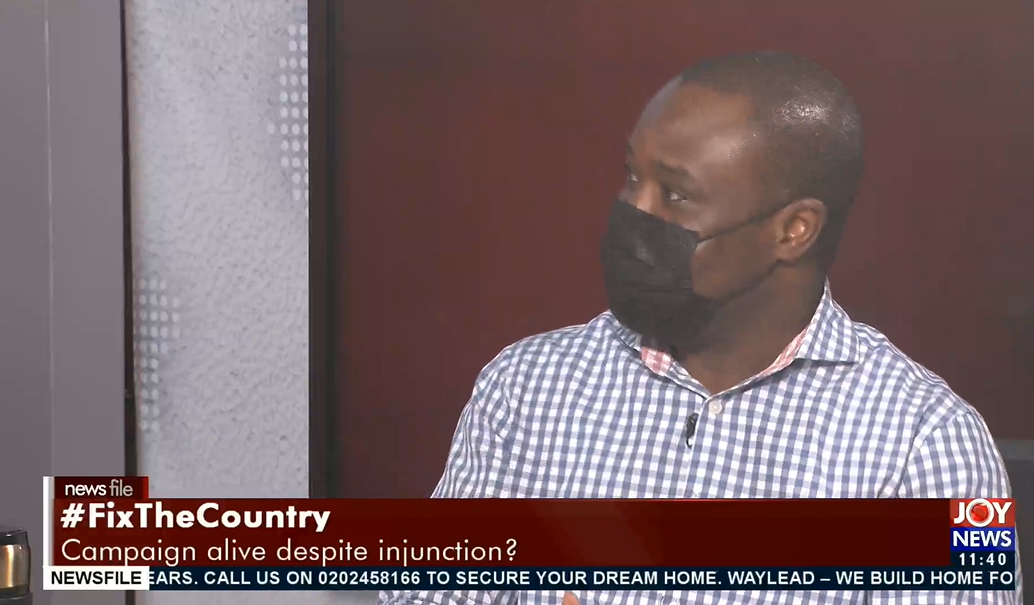 A former Deputy Communications Minister has described the police's injunction to stop the 'FixTheCountry' protesters as preventing them from crying after they have been punched in the gut.
Felix Kwakye Ofosu, speaking on Newsfile on JoyNews Saturday, called on government to allow the protesters to carry on with their demonstration.
"We have a Police service that is supposed to be policing the system. However, when a demonstration is announced with the intention of demonstrating against hardships imposed by government, suddenly, the police find their voice and they are able to go to court and obtain orders that prevent the holding of such demonstrations," he said.
The Ghana Police Service says it cannot shepherd the planned demonstration organised by the #FixTheCountry movement on May 9.
According to the Service, the assembly goes against the ban on public gatherings currently in place as part of measures to curb the spread of the novel coronavirus.
He argued that even with the country still battling with the Covid-19 pandemic, huge political rallies went on, not forgetting the registration of millions of voters by the Electoral Commission (EC).
"Politicians hold rallies and events. The election is held involving millions of people. After that, we've had instances where a church service has been organised involving large numbers. Thousands of people. On the blind side of it, the very security agents who are to prevent these gatherings."
After the December 2020 general elections, a number of National Democratic Congress (NDC) in some parts of the country took to the streets to protest the results declared by the EC.
"I get the sense that there's some panic that allowing this demonstration would lure to the disadvantage of government politically."
Referring to the aforementioned scenarios, he said "Consistency in the application of laws is what engenders confidence in the people".
According to Mr Kwakye Ofosu, Covid-19 should not be an excuse for people not to demonstrate as long as the Covid-19 safety protocols are adhered to.