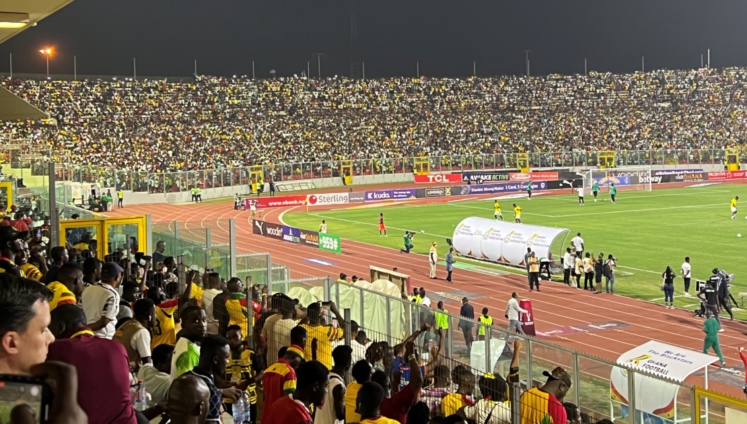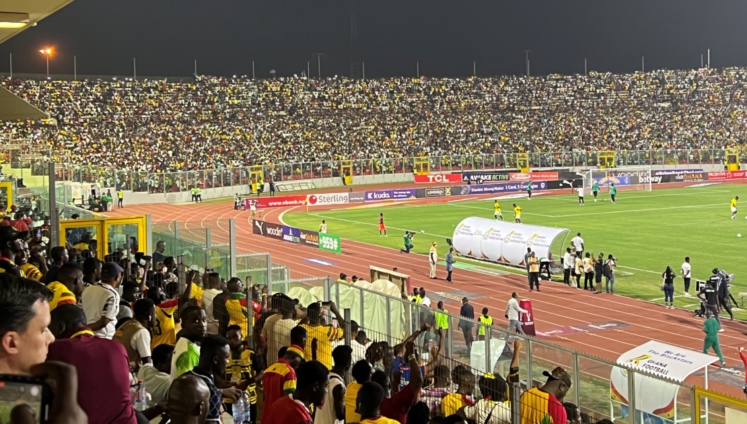 Football lovers are being encouraged to purchase their matchday tickets ahead of time for Ghana vs Angola AFCON qualifier at the Baba Yara Sports Stadium later this month to earn huge discounts.
This was revealed by National Sports Authority (NSA) boss, Prof. Peter Twumasi, in an interview with Luv Sports.
Ghana will host Angola at the Baba Yara Sports stadium on Thursday, March 23 before travelling to Luanda on March 27, 2023 for the return fixture in search of a ticket to the 2023 Africa Cup of Nations slated for Cote D'Ivoire in January 2024.
The NSA has closed down the Kumasi Sports Stadium to allow uninterrupted works on the pitch, as part of the preparations to host the Palancras Negras in this month's international break.
In recent times, even before the introduction of the e-ticketing system, fans have witnessed network challenges in matches involving the Black Stars when the various stadia in Ghana admit huge crowd.
The NSA has taken steps to address this challenge by introducing what it calls 'Early Bird Buyers' in Ghana's game against Angola in Kumasi to reduce the pressure on networks and demand for online tickets on the matchday.
Speaking in an interview with LUV FM in Kumasi, the Director-General of NSA, Prof Peter Twumasi, confirmed all stakeholders have agreed to the introduction of discounts on all ticket categories bought before March 23, 2023.
READ ALSO
"We are introducing some reforms such that, the people can really have advanced ticket purchasing and that's something that had not been done.
"Probably we need to motivate those who want to buy the tickets far in advance.
"Now, we are bringing out variations in pricing so people who will buy the tickets before the match will have discounts, very huge.
"So those who will be buying the tickets before the matchday will have a huge discount and then on the match day, the price will go up a little bit.
"So we are encouraging more people to take advantage of this and buy their tickets before the game.
"The problem comes when they are there buying and we are also using the system for scanning so we want to reduce that,'' he said.
Ghana is joint top of Group E with Angola with 4 points following a 3-0 win over Madagascar and a 1-1 draw with Central African Republic in June last year.