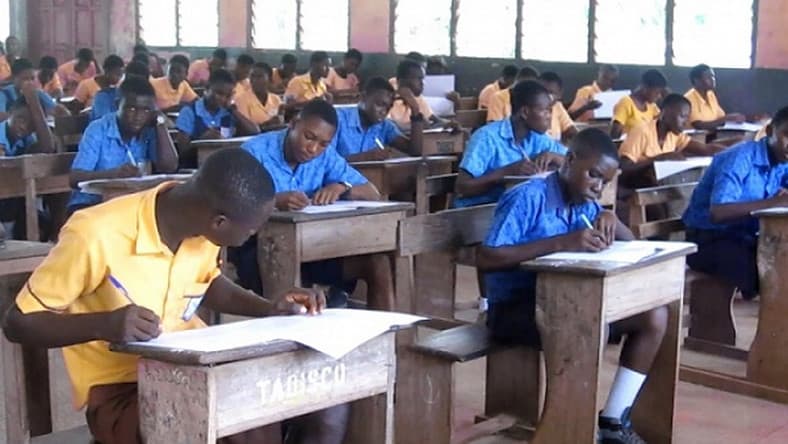 The Ghana Integrity Initiative (GII) , an anti-corruption organization, has called for the abolishment of the "protocol list" system in secondary schools under the Computerized School Selection and Placement System. 
The Organization said the "protocol list" created loopholes for people to cheat and stressed that everybody must have fair and equal opportunity in the placement system. 
The Fourth Estate, a media organisation, recently released a documentary, "School Placement for Sale", which captured parents, guardians, and officials in charge of school placement allegedly making "deals" to put wards in desired institutions in 2022. 
Parts of the video showed some parents paying as much as GHS20,000 to get their children placed in schools, while others paid GHS8,500 to get their children placed in preferred schools. 
In an interview with the Ghana News Agency, Mr Michael Boadi, the Fundraising Manager, GII, called for a transparent investigative team "to deal with persons associated with the school placement scandal". 
He said the protocol system, which gave preferential admission to some students, led to exploitation of the system. 
The special protocol list in the school selection and placement system is for key stakeholders like chiefs, churches, founders of the schools, and former students who contribute to the development of their secondary schools. 
But Mr Boadi said, "There is no need to streamline the quota system. Once there is an exception to every rule, people will want to exploit the system, and we must avoid it completely. "  
The absence of a quota or protocol system, he said, would make it difficult for someone to infiltrate and take advantage of the system. 
He said corruption had taken over every fiber of society, and because the issue had not been dealt with, people were not afraid to engage in corrupt practices. 
Mr Peter Kwasi Nortsu-Kotoe, Ranking Member, Parliamentary Committee on Education, said Parliament would discuss the issue when it resumed on February 7 to avert any infractions for this year's placement list. 
Mr Kwasi Kwarteng, the spokesperson for the Ministry of Education, commended the Fourth Estate for the piece and said the Ministry would collaborate with all stakeholders to get to the bottom of the issue. 
In a statement on January 29, 2023, the Ministry of Education advised parents, prospective Senior High School students, parents, and the public against the payment of money to secure school placement. 
The Ministry stressed that the school selection and placement process was based purely on merit and took no other consideration whatsoever.  
DISCLAIMER: The Views, Comments, Opinions, Contributions and Statements made by Readers and Contributors on this platform do not necessarily represent the views or policy of Multimedia Group Limited.