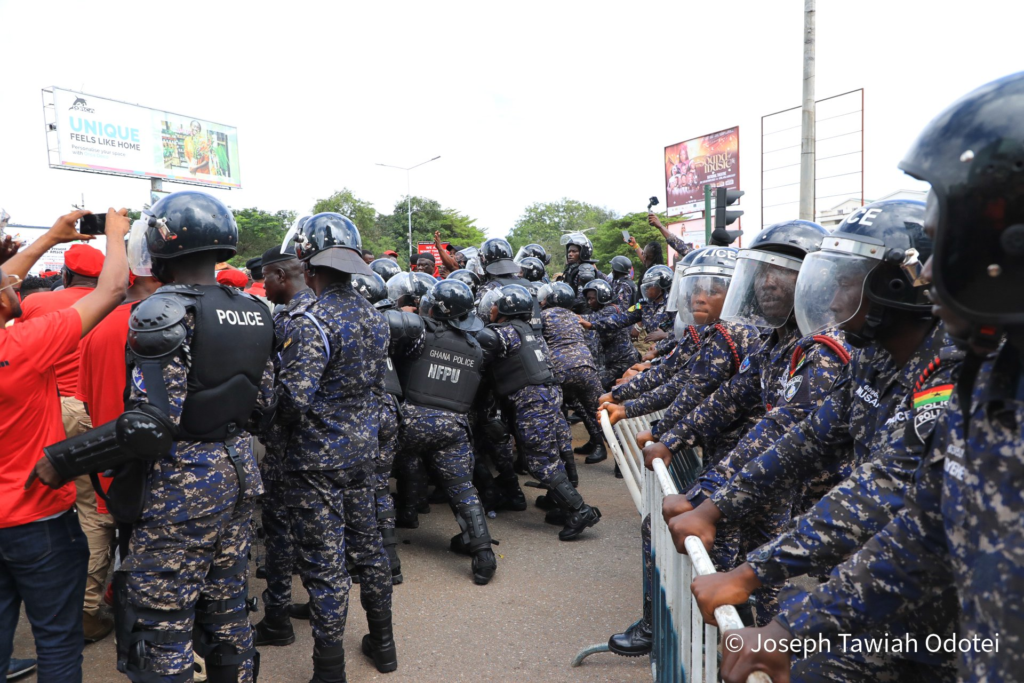 The hearing of an application filed by the Ghana Police Service to seek an injunction against a month-long planned demonstration by three group set for December has been deferred to November 22.
This was because, the application filed on November 16, required that the respondents are given three clear days to respond to the matter.
Per the application, the three clear days excluding weekends will elapse on Tuesday November 21.
"Since the service of this process by the Applicant herein, we have not received any processes by way affidavit in opposition," Superintendent Sylvester Asare, the lawyer from the Police Legal Directorate told the Court.
He said "we also want to find out from the Court if any processes by way of affidavit in opposition."
The High Court presided over by Justice Lydia Osei Marfo said, on the docket, there is a proof of service of the application on all the three respondents.
Justice Osei Marfo also said, the affidavit of service per Joseph Andoh indicates that each of them (respondents) was served on November 16, 2023.
"There is no proof of affidavit in opposition. The returned date for the application is Tuesday November 21, 2023," the court stated.
However, the court note that, from November 16 when the processes were served on the Respondents , the three clear days have not elapsed.
All three respondents; Benjamin Akufo Darko, (Democracy Hub), Denis Appiah Larbi, (Patriotic Hub), Kwame Baffoe -Abronye, (Patriotic Forum For Accountable Governance)failed to show up in court today.
Two of the groups; Democracy and Patriotic Hubs said the protest was to demand the resignation or impeachment of President Akufo-Addo.
The Patriotic Forum for Accountable Governance on the other hand said the move is to express its heartfelt appreciation to the President for sustaining the country through the COVID-19 pandemic and setting the nation on the path of economic recovery.
However, the Police said it undertook a security threat assessment of the proposed common destination, overlapping timelines and conflicting objectives for the three planned demonstrations.
ALSO READ: